Rohan, writing about Apple and their weird decisions, nails everything Apple is doing wrong with their product line in India.
Under-powered devices (iMac, MacBook Air, Old MacBook Pro)
High iPhone 6s pricing.
Under-powered devices
This is a weird move coming from a company that is proud of their "beautiful" and "exceptional" devices.
They are also using this copy:
"The best display, paired with high-performance processors, graphics and storage"
for these: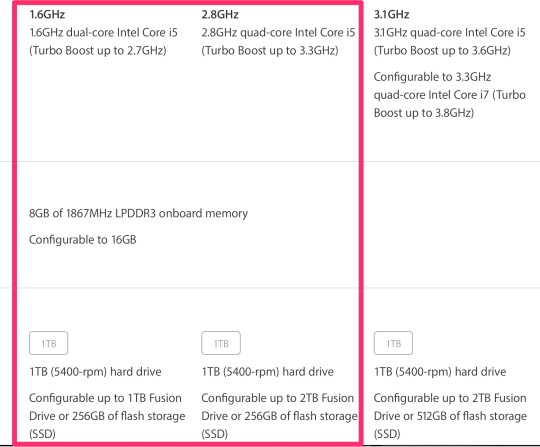 The recent launch of slow iMacs is a surprise move. Yes, Apple wants to capture the middle segment of the desktop market. But does it need to come at the cost of their 'it just works' image?
Lately, I've been thinking that a lot of credit that Apple gets for performance comes from the unfair advantage that they get by having just high end devices.
Taking my example. I love my MacBook's speed. But a large part of it is that my previous two laptops weren't very fast.
One was a Dell with i7, 4 GB RAM and one was a HP with AMD A10, 8 GB RAM. MacBook easily outperforms them while also lasting longer and having better apps available.
I shudder to imagine what would have happened if I had gone for base MacBook Pro 13" (non retina). Take a look:
Yes, the price is Rs. 89,900! Here's what I can get for Rs. 85,000 right now: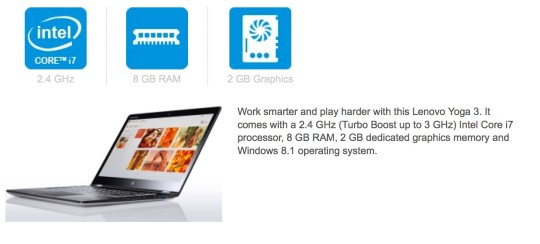 By introducing sub-standard devices at high price points Apple is losing their, dare I say it, high ground!
And it is not limited to the smaller laptop market only. They are still selling 3 year old 5c at quite high price. All this in a world where lot of low end Apple device owners believe that Apple pushes heavy software updates to make their phones obsolete!
Ridiculous iPhone 6s pricing
I won't pretend that I don't want the 6s. Compared to my 5s, it is a stellar upgrade!
But the pricing is a crime against common sense.
India is a price sensitive market (someone report this fact to Apple's India office) and Apple decided to sell their flagship product at highest price in the world. Apple does have brand loyalty but a large chunk of Indian market is not going to go for a brand for 20K.
Daniel Van Boom for CNET (India is the most expensive place to buy an iPhone 6S):
Ironically, the high pricing could prove a costly move for Apple, with analysts saying that such expensive smartphones will alienate almost all of its prospective userbase in India.
Analysts usually have spotty records when it comes to Apple but this may very well be true. We will get to know in some time.
What's really confusing is that Apple recognizes India's important. India got iPhone in second launch round this time as opposed to third. Tim Cook even tweeted about India's iPhone launch:
Thanks to all our customers in India who queued at midnight for the new iPhone 6s and iPhone 6s Plus! pic.twitter.com/MxSkRk2BmP

— Tim Cook (@tim_cook) October 16, 2015
Apple also reduced app prices in India recently and cheapest apps are available for INR 10 (15 cents). I'm not an analyst or expert in business but these two moves in opposite directions are confusing to me!
I am definitely waiting for 7 because 16GB model is impractical for a phone with 4K video and live photos and price for 64 GB is silly. And several friends are in the same boat.
Both these decisions remind me of early reactions to Tim Cook becoming Apple's CEO. He's an inventory guy at the end of the day and not an artist or designer.
I think that he has no hesitation in launching such under-powered products as long as boxes are moved and profits are reaped. Such things do cost in long-term and these few rotten Apples may just be the beginning of downfall of whole tree.